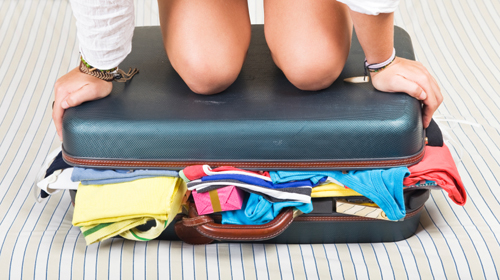 Packing for a trip can be stressful and intimidating having everything that you need for a trip can difficult somethings might need to be sacrificed in favor of others, but if you follow these tips you will be able to pack more efficiently and leave less behind.
The first step is finding the right bag or suitcase for the trip you are going on. Packing for a European backpacking trip will be different than packing for a beach get away. If you're flying make sure you have everything you need in your carry-on bag. Once you have your suitcase and your carry-on use these tips to more efficiently pack your suitcase.
Watch the video by Fleur DeForce see her handing packing tips.